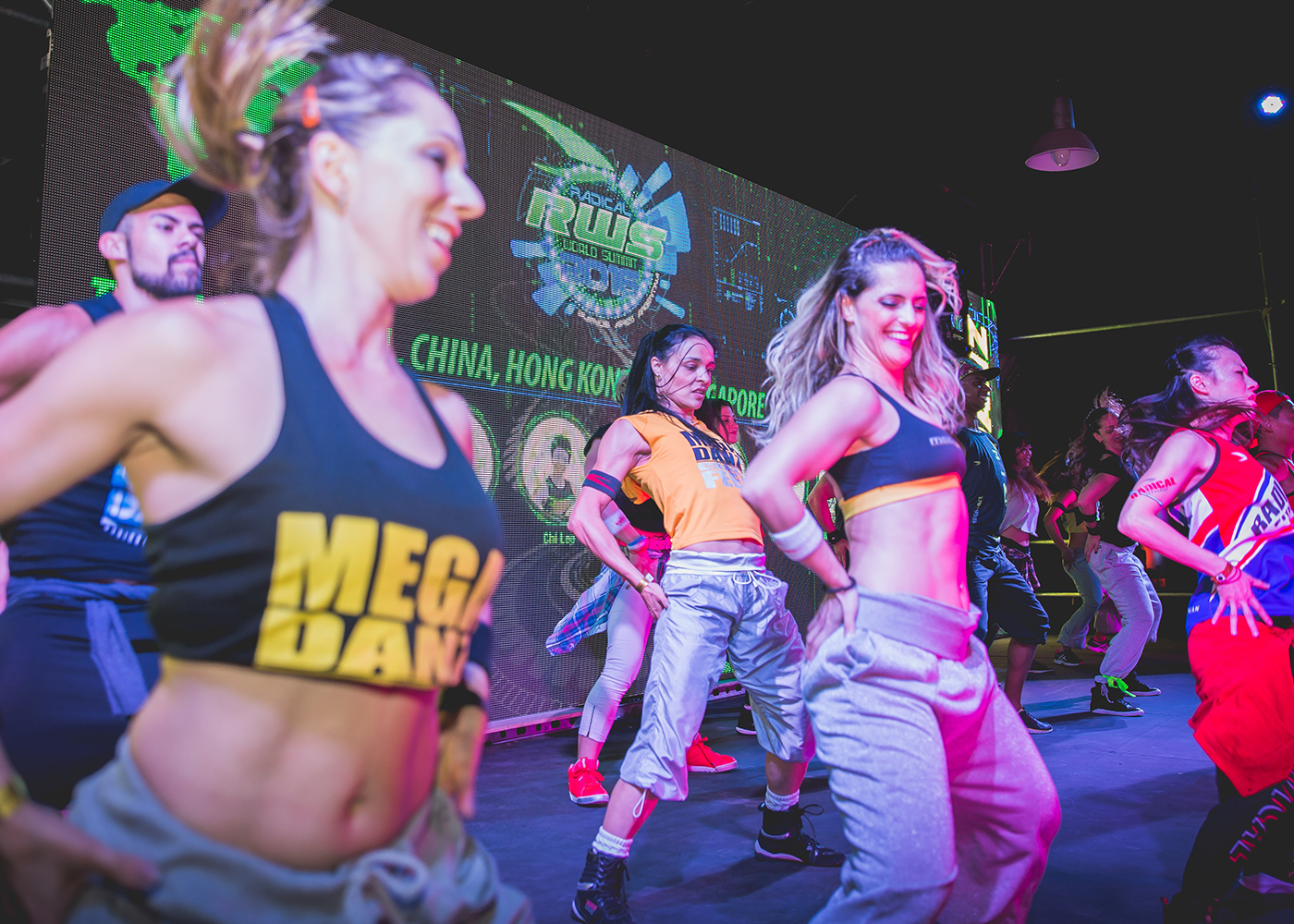 MEGADANZ
®
MEGADANZ ® is the rhythm program of Radical Fitness® and is the answer for anyone who loves to dance.
Pop, Dance, Hip Hop, Reggaeton, Salsa and Brazilian, are just some of the musical styles that MEGADANZ® offers.
Each MEGADANZ® class, in addition to a lot of rhythm, dance and fun, ensures an effective cardiovascular training workout.
MEGALATINO
®
The MEGALATINO ® format is designed for fans of Latin rhythms. MEGALATINO ® is the ideal alternative to train in the rhythms of the Caribbean: Merengue, Mambo, Salsa, Reggaeton, Rumba, Cha Cha Cha, Cumbia, Latin Dance and Latin Pop, among others.
Teaches you to dance.
Increases metabolism.
Allows one to express oneself.
Burn more calories and lose weight while having fun - major calorie burn - 700 calories in one hour.
Increases the strength of your entire immune system.
Provides physical/mental refreshment and relaxation.
Helps you stay flexible.
Reduces stress and boosts memory.
Makes you feel happier / release's endorphins - generates happiness, joy and euphoria.
Improves balance .
Lifts your spirit.
Enhances cardiovascular health.
Increases self-confidence.