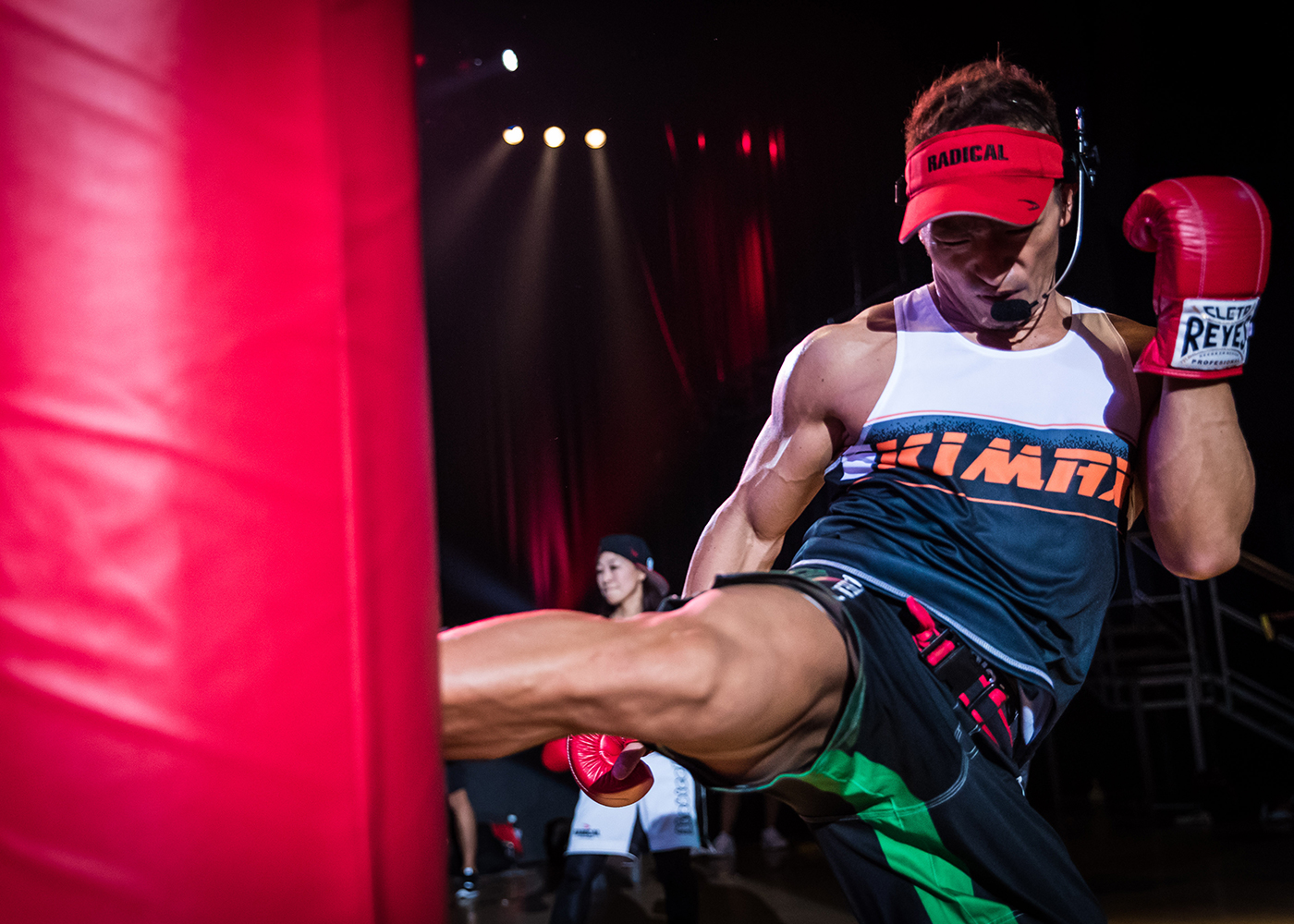 KI MAX
®
KI MAX ® is performed with a free-standing kicking boxing bag, designed exclusively for this class, using boxing gloves.
The 'rounds' (track's) of KI MAX ® implement Boxing, Muay Thai and Kickboxing techniques through simple, intense and dynamic combinations. These energetic rounds are interspersed with aerobic recovery and muscle strengthening exercises.
KI MAX ® is very similar to sparring with a real opponent and provides self defence skills, burning more than 800 calories per session!
KIMAX PLUS
®
The KIMAX PLUS ® provides more agility, mobility, strength and fitness packed into the same great class to help achieve even better results. With KIMAX PLUS ® we've included specific conditioning exercises which will help in the execution and performance of the strikes and combinations used in the program.
| | | | | | |
| --- | --- | --- | --- | --- | --- |
| | Increases speed, endurance, power and agility. | | Lowers stress levels by increasing endorphins. | | Improves confidence and self-esteem / mastering the techniques involved in KIMAX® often make people feel pretty good! |
| | Reduces fat / KIMAX® participants become notoriously lean - major calorie burn - burn between 600 and 800 calories for each 60-minute session. | | Increases the strength of your entire immune system. | | Easy to follow, anyone can do it - ease of simplicity (medium and high intensity options). KIMAX® as a fitness activity enabling the average person to hone those same athletic skills, all without having to take a punch. |
| | Enhances cardiovascular health. | | Increases metabolism. | | Improves total-body strength. |
| | Builds strong bones and improves ligaments over time. | | Develops hand-eye coordination. | | Improves core stability / anything that causes your body to become unstable requires your core muscles to work harder. |