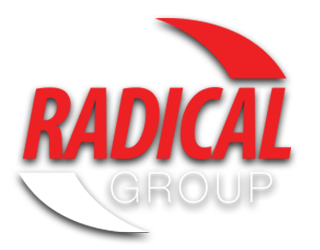 RADICAL FITNESSES LICENSES
Give a radical change to your gym, join RADICAL FITNESS
and make a difference to your members!
Radical Fitness® offers you through RADICAL GROUP, a new and successful business program that will strengthen your gym, increasing the quality of service and its economic growth so that you can use the best fitness programs in the world! Our revolutionary business program offers you the possibility to access an innovative strategy that provides you with the necessary tools
to obtain successful outcomes in terms of customer training, communication, advertising and continuing education of your staff, fitness instructors and personal trainers. As well as maximising the retention of your clients by offering the most entertaining and effective fitness classes so that your clients have fun while training and most importantly: ACHIEVE RESULTS!
Radical Group includes:
12 innovative and successful Radical Fitness® programs, which are currently practiced in more than 40 countries on 5 continents.
---

CLASS DESIGN
Our team of directors in each program selects all the content and exercises of each class, guaranteeing the safety of the participants.

QUARTERLY RELEASES
Every three months we publish new releases for all programs to keep everything fresh and exciting for the motivation of members and instructors.

ADAPTABILITY OF TRAINING
The Intelligent Musical Format (IMF) of Radical Fitness offers the possibility for each instructor to adapt the classes to suit the different class participants.
ANTI-PIRACY PROTECTION
To help you with piracy our GPS system can detect where the Radical Fitness App is being used therefore allowing immediate blocking of instructors.

IMPROVING THE QUALITY OF SERVICES
From the musical selection, the choice of movements, the adaptability, the customer experience, the effectiveness and the scope of the results achieved by each participant.

MARKETING TOOLS
Every three months we offer a different campaign with images, posters and video trailers available via the Radical cloud to be used for marketing purposes.

PROFESSIONAL TRAINING
Each Radical Instructor goes through an international certification in which they receive all the necessary information to guide their class participants and appropriately adapt the classes.

100% LEGALIZED MUSIC
Radical Fitness produces in its own studios 120 completely legal covers to be used in the classes every quarter. Use a fully legalised product in your class!